I'd like to start off my column by sharing with you a note from our friends at the Wisconsin Army National Guard:
Dear WBA members,
We are extremely pleased to announce that our contract is live, effective March 1, 2023!
I can't tell you how great it feels to be able to be the messenger on this topic. I have so much respect and loyalty to you and your mission, and we have an incredibly rich history together, all of us serving the great state of Wisconsin. We have provided our NCSA/PEP spots to your WBA for distribution, and we're involved with many of you throughout the state, with the goal of creating new, localized content. I have also been actively engaged in interviews to get the word out about our recruiting challenges, and I'm hopeful for more airtime. Please contact me if you can squeeze this topic in at your station(s). Many thanks to those who have already supported our strategic messaging efforts. I have sincere appreciation for your patience and willingness to work with the government! We are a tough client! We will do amazing things together over this next year, and in the years to come.
My very best to you all,
Lieutenant Colonel Shannon Hellenbrand, WIARNG Recruiting & Retention Commander
I share Lt. Col. Hellenbrand's excitement for this development. It is truly an important part of our shared missions to serve our fellow Wisconsinites. We're excited for the future. Thank you!
State Capitol Media Training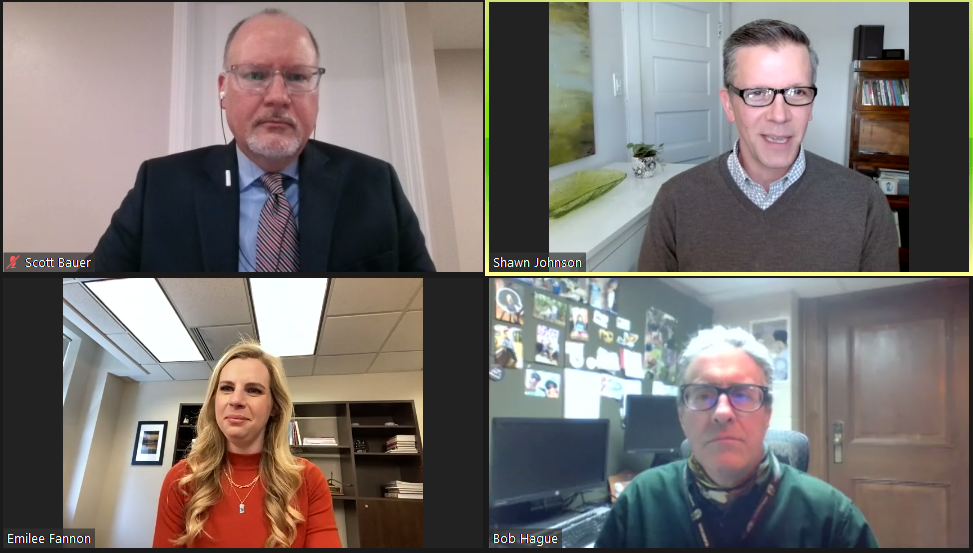 Your WBA held a virtual educational session on Feb. 17 for members and staff at the State Capitol to learn about how to interact with the media and the Capitol Press Corp. There was great participation, and we expect to do this again at the start of future sessions. Thank you so much to our panelists: Scott Bauer from AP, Emilee Fannon from CBS 58 (WDJT-TV), and Bob Hague from the Wisconsin Radio Network, and a special thank you to Shawn Johnson from Wisconsin Public Radio for being the moderator. It was a terrific service that will hopefully benefit both representatives and journalists.
WBA Board Chair joins Silver Circle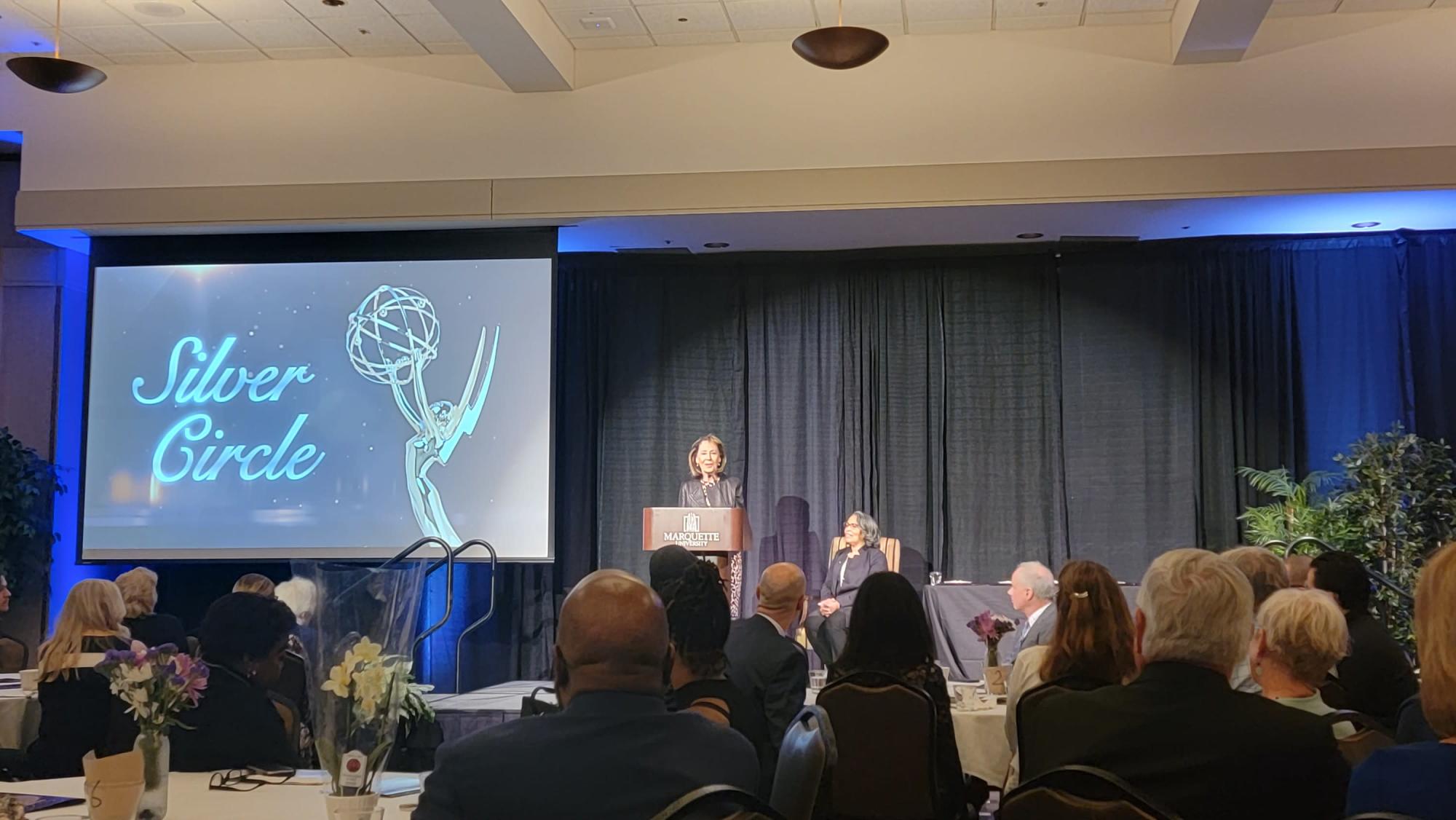 I had the pleasure of being asked to give closing remarks at the induction of several WBA members to the National Academy of Television Arts and Sciences' Silver Circle. The following were inducted: John Eddy, WISN-TV, Dwight Moss, WISN-TV, Rick Rietbrock, WTMJ-TV, and Glenn Riley, Milwaukee PBS. I was invited to attend by the fifth inductee and current WBA Board Chair Jan Wade, from WISN-TV.
The Television Academy established the Silver Circle to honor outstanding individuals who have devoted 25 years or more to the television industry, and who have made significant contributions to TV in their local market.
Congratulations to Jan and the rest of the inductees.
Ten Minute trainer
Finally, I'd like to highlight an important new benefit for WBA members. Ten Minute Trainer is available for all WBA members, but we have a limited number of licenses available. It comes from P1 and the Swagger Institute, but the content is aimed not only at sales, but at numerous aspects of broadcasting.
You can learn more about it and how to sign up on page 6.
Please be sure you take some time with this newsletter. There's a lot going on with your WBA right now and you don't want to miss any of it!
Have a safe and enjoyable spring season!
Michelle Vetterkind
WBA President and CEO